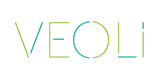 VEOLI aims to redefine medical cannabis delivery by migrating novel technologies developed for the pharma industry to the cannabis space.
Veoli develops a unique rechargeable electrical cannabis inhaler device, the device produces an accurate dosage, has Bluetooth connectivity to VEOLI App which manages dosing and capsules supply.
Since there is no heating in the process, there is no change in the properties of the cannabis and no production of byproducts that usually occur during heating or burning.
Veoli was established in Sanara Ventures technological incubator, in which the Teva Industries and Philips are partners.