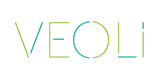 Veoli was established in Sanara Ventures technological incubator, in which the Teva Industries and Philips are partners.
Veoli develops a unique inhaler that will allow patients to consume cannabis oil in an accurate dosage without the need for heating, evaporation or burning. Veoli's main technology is based on a device (developed within the incubator for inhaled medicines) that allows turning liquid (in this case, cannabis oil) into micron sized droplets, which can be inhaled and thus absorbed in the lungs.
Since there is no heating in the process, there is no change in the properties of cannabis and no production of byproducts that usually occur during heating or burning. Connection to a smartphone will enable remote control of the quantities consumed and control of a medical team.
According to marketwatch, the medical cannabis market is expected to grow up to $55 billion
by 2024. 
Sales of cannabis concentrates to the cannabis market are expected to exceed $3 billion in 2018.